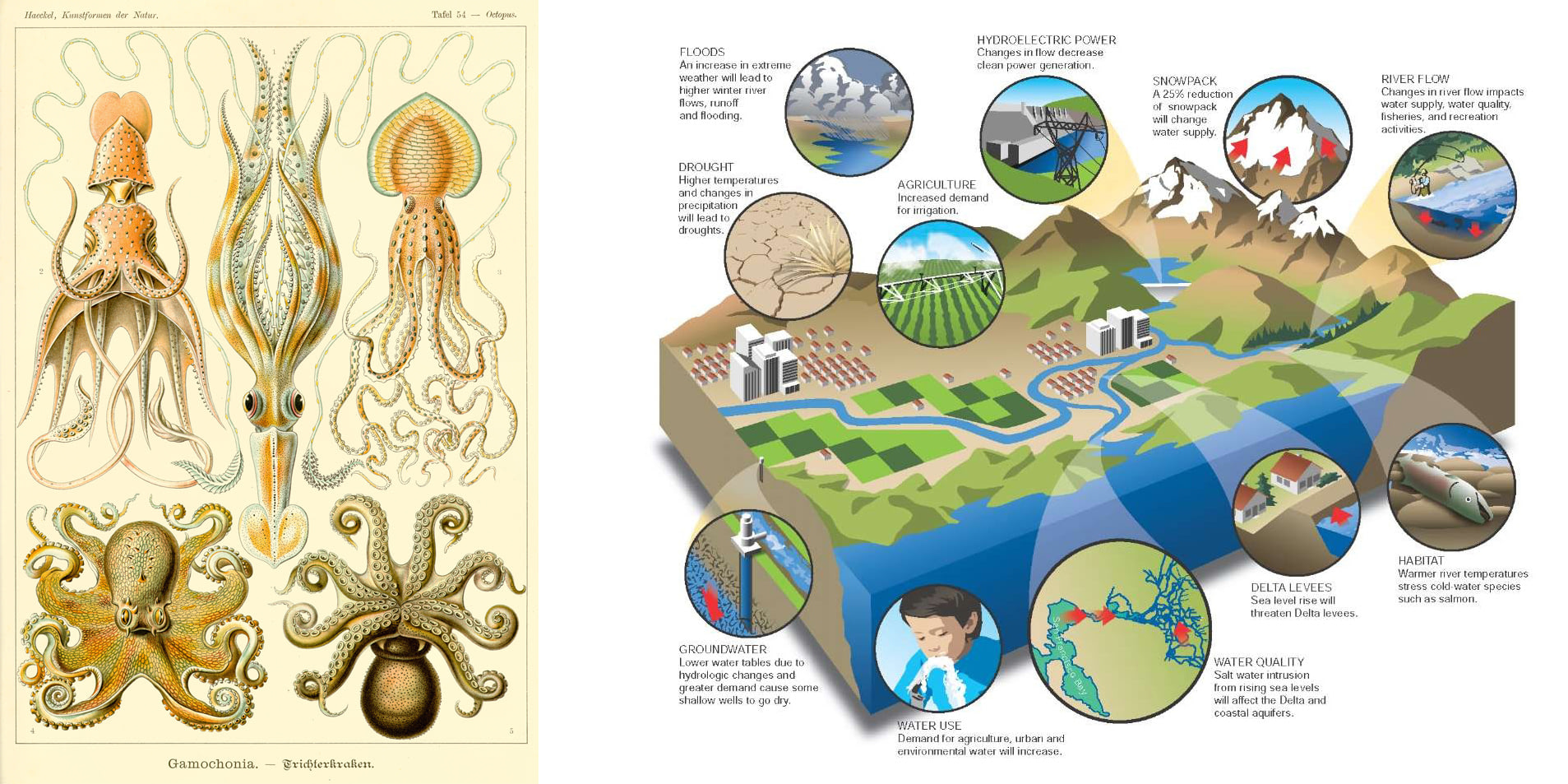 I was doing some research for an upcoming exhibition and looked into the question of tone in scientific communication, specifically the stylistic influence of visual representations of knowledge. Obviously the style changed over time, became more abstract, less naturalistic, less.. certain. As if the scientists became troubled by the idea of adding some character to the visual language - which is futile anyway: no matter what you do you end up with something that has character, just maybe a lame one. One particularly popular type of illustration in geosciences is the block diagram. While visually appealing, it often lacks any kind of a sensible way to embed processes that happen outside of the cut out piece of earth - the circulation of water, the circulation of life forms, human influence, changes over time - all that has to be added in some stupid way, with arrows and explanations.
Instead, I looked for ways to bring some of the old, more subjective ways to scientific illustrations. Add a few too many details. Make it alive, permeable for living creatures.
I took some illustrations by the 19th century German zoologist, philosopher and illustrator Ernst Haeckel, and used them as style for a neural style transfer algorithm.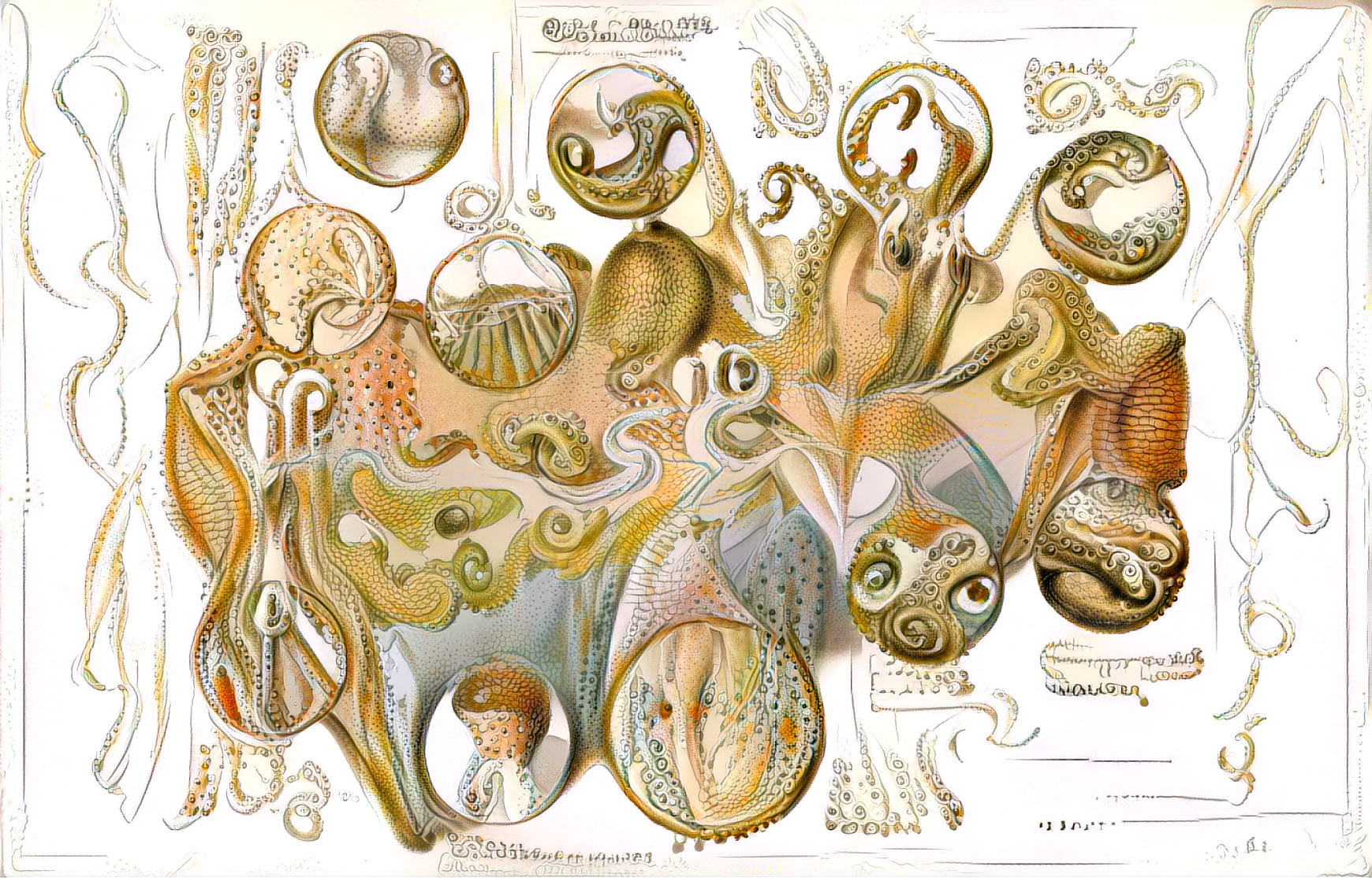 We are conditioned to look for meaning in scientific illustrations. While the meaning is lost through the process of neural style transfer, the illustration gains a lot of visual complexity. As viewers we may sense a deep cross-interlocking between the animal and its environment, but we do not get the chance to actually understand the specifics of their relationships.
Here are a few more: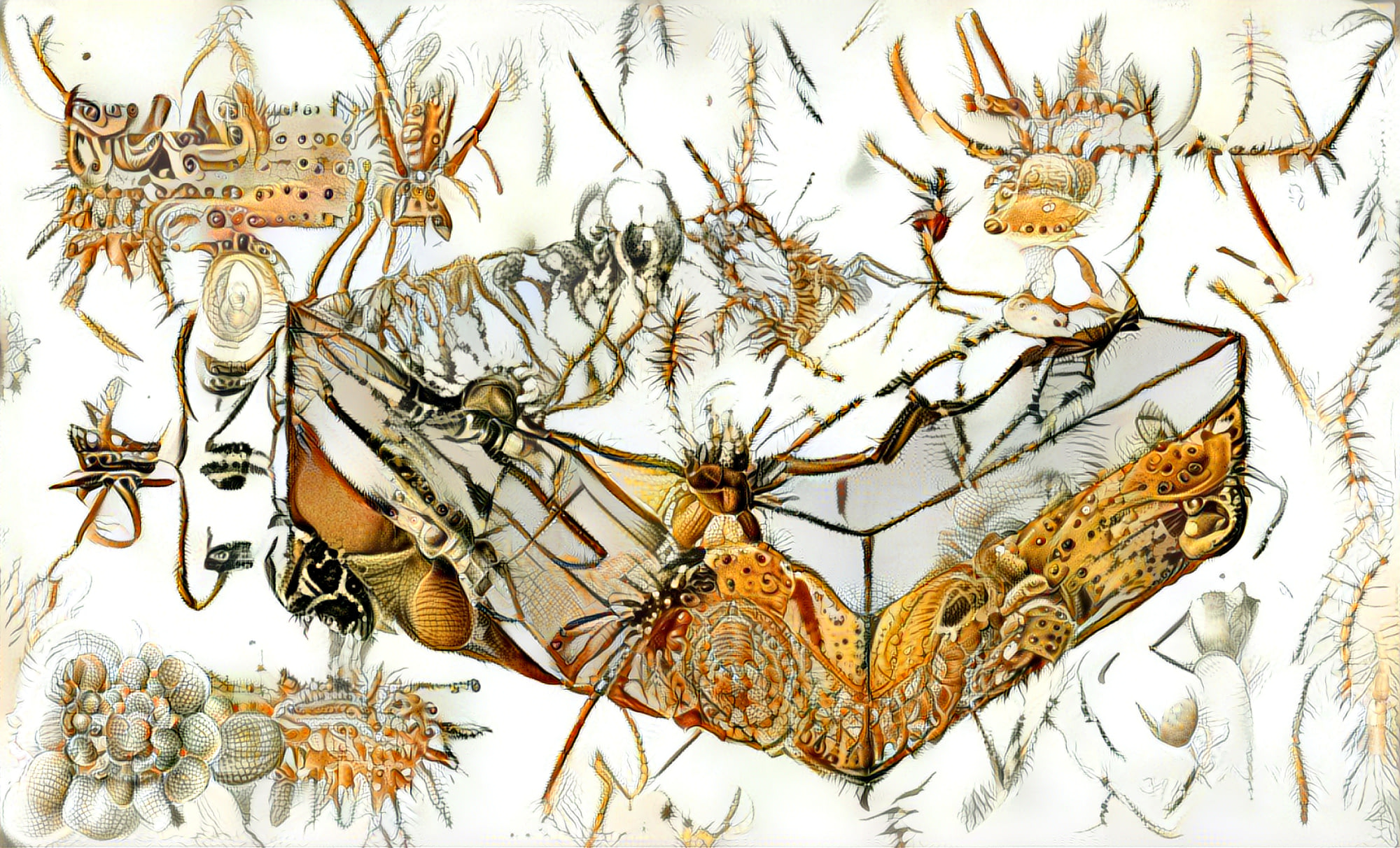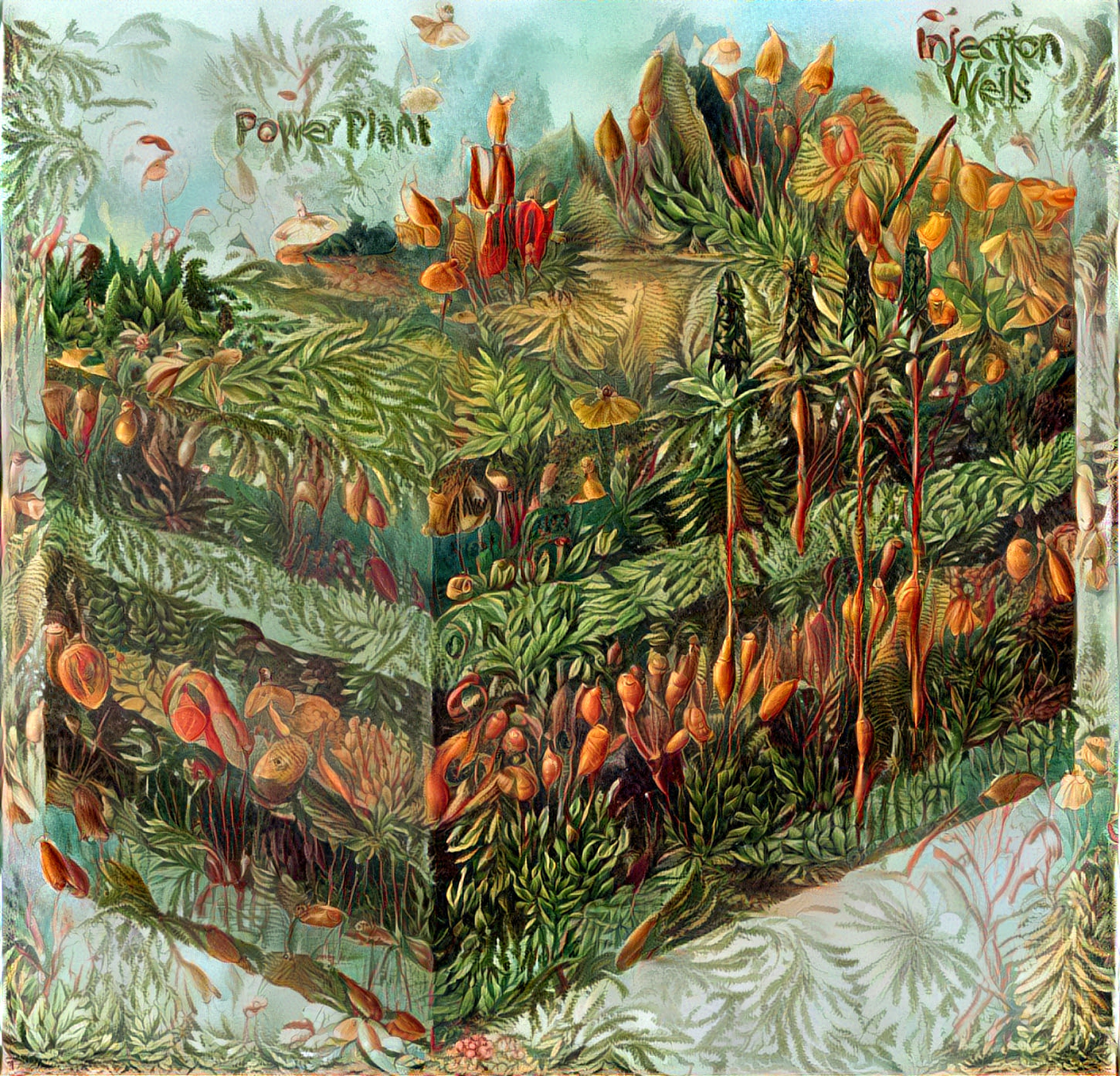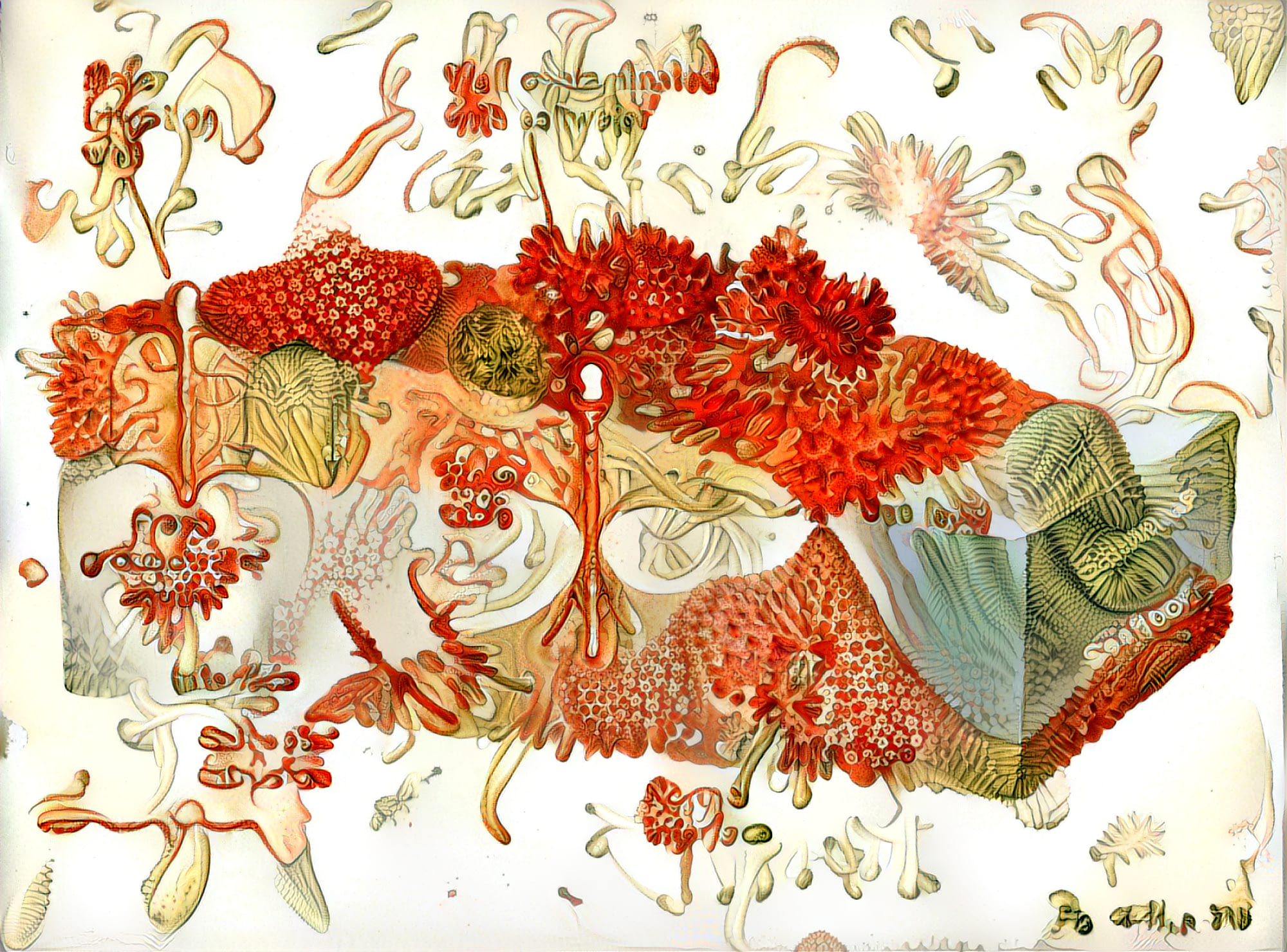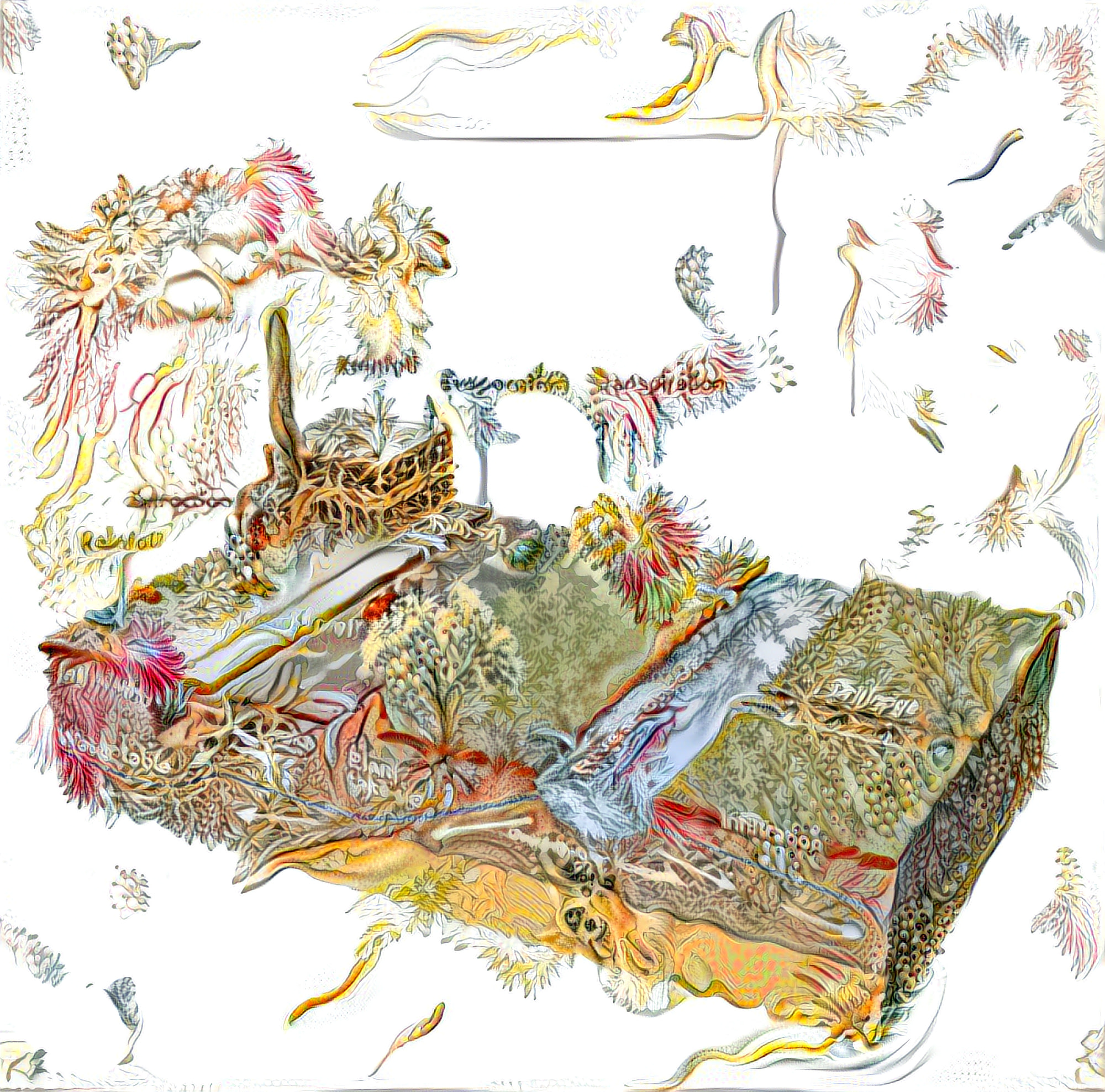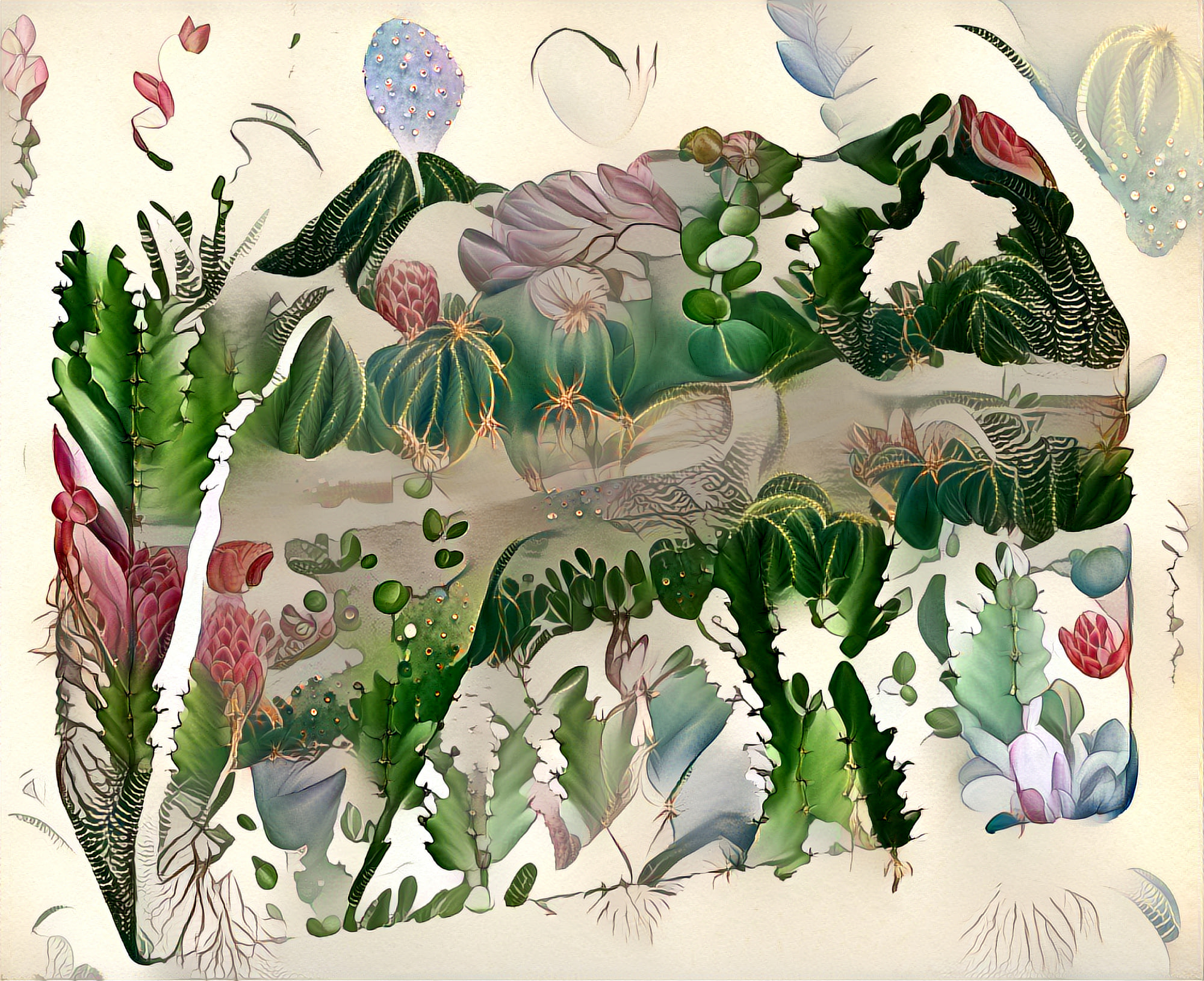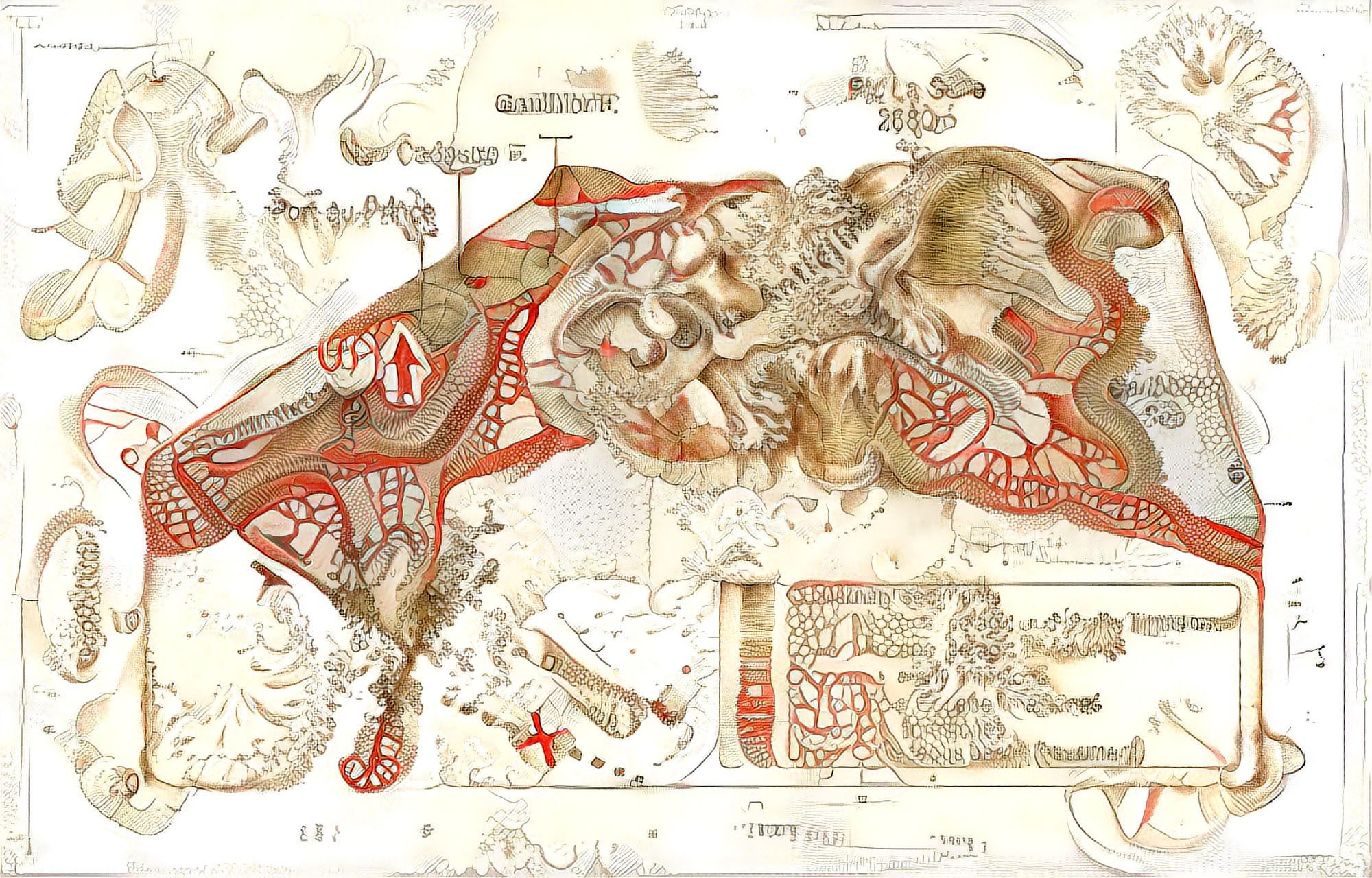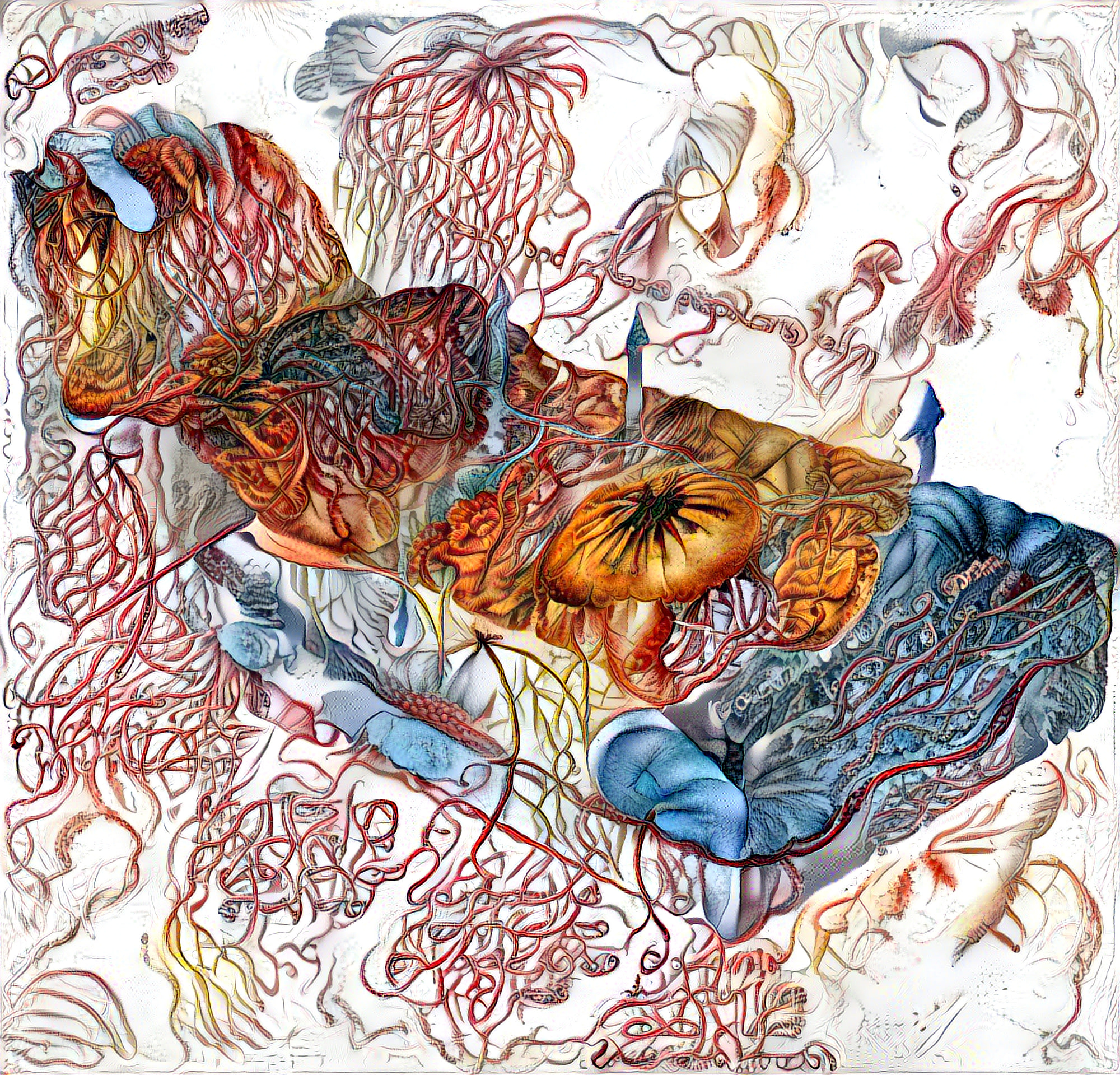 Because of the non-deterministic nature of neural style transfer, the results differ a little bit every time you run the script. Combining a dozen outputs creates an interesting effect. It's not breathing nor movement but some kind of uncertainty that normally only comes when you freeze living matter in time. Like a collection of portrait photographs, neither of which is truly you.
How to do it yourself