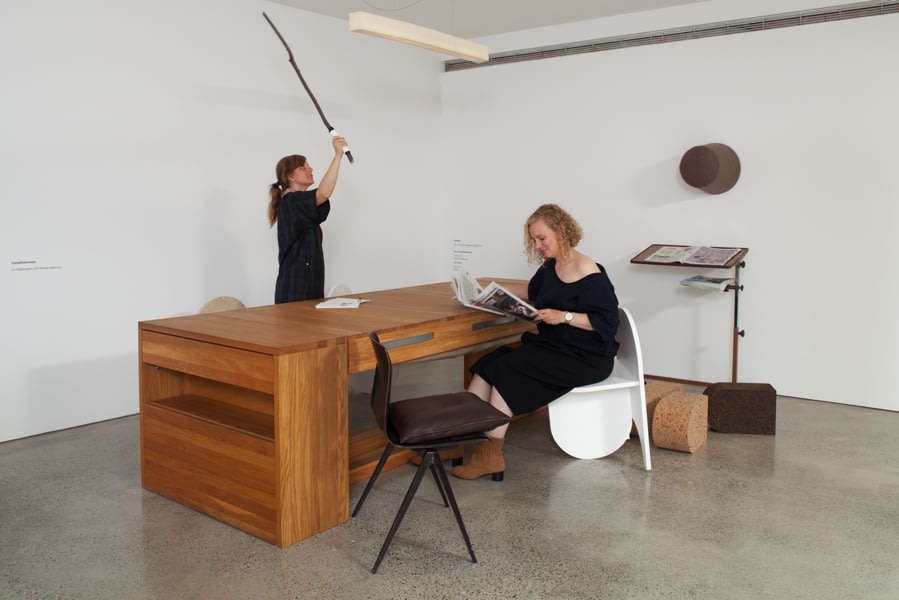 Lux Piñata is a pendant lamp for you dinner table or work place. It comes with a remote control - a wooden stick to hit the lamp a few times, until it reaches the desired intensity. Lux Piñata slowly fades if left untouched, it demands your input, your attention, and returns light.
Lux Piñata has been exhibited at Vitra Design Museum Gallery, in the exhibition Worker's Delight that is dealing with bodily movement in everyday life.
This project has been made possible thanks to the support and feedback of bless.